Recent Posts
Praise
"Pletcher and Bartolameolli are undisputed experts on the subject of co-sex addiction. They know more about it than anyone I know and have presented an expose that with great clarity supersedes anything I have read before."

– John Bradshaw
Claudine Pletcher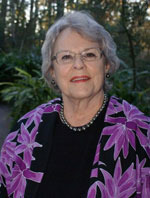 Claudine's journey began twenty five years ago when she hit her own personal bottom in her disease and dysfunction. Claudine sought assistance in uncovering her own trauma and set up for dysfunction and learned from the early pioneers in Family Systems work. She is one of the original women who brought the Co-sex addiction program to the Southwestern United States. She is also the founder of a women's retreat that has continued for over twenty years. She remains a supporter of co-sex addiction program and all other 12-step programs.
Her own amazing journey into recovery has been a guiding inspiration to many. One of the driving forces behind the commitment to her own recovery journey has been making a difference in her family of forty-one and the mentoring of other recovering women.
Claudine's study of family systems and trauma resolution in her own life brought joy and intimacy beyond her expectations. Most especially in the transformation of her marriage from dysfunction to one of recovery and authentic love. With this personal healing, she developed a profound love for co-sex addiction recovery and the difference it makes in the lives of women, their families and their relationships.
Claudine says, 'As I started looking at my pain and dysfunction and got into recovery, my whole family engaged in family therapy that led us to our healing. I was first of our family to enter rehab. I started to look at how my family of origin issues and how my co-dependency had recreated the dysfunction in my present family. It was a painful journey. This introspection led me to change my entire life. It was all for the better and helped create, with God's help, a loving and functional family. Rehab was the best and most difficult thing that I have ever experienced. First, I needed to get out of denial about my life. As I did my family of origin work, I felt how powerless I am around my addiction and secrets and my own co-dependency and what it has cost me. I regained my ability to feel my feelings and live in reality. My tools were 12-step programs which remain a blessing today. Looking at all of this makes me realize that my family helped me receive a master's degree in 'Issues' and a doctorate in 'Recovery'. I am so thankful my husband has accompanied me on this journey and that he also choice recovery with me. It has been a spiritual journey. With my Higher Power's help, today is more that I could have dreamed and when it isn't, I do something about it. Today I strive to be the woman God intended me to be."
One of Claudine's commitments is to continue uncovering the repression and addictive dynamics in family and societal systems that keep women out of their power and expression. She believes working a co-sex addict's recovery program is the most powerful tool available for women today in order to develop authentic connections with themselves, other women and in their partnerships. It is also one of the greatest tools available to living an authentic spiritual life.
Sally Bartolameolli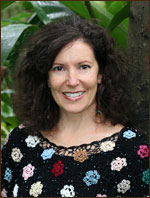 Sally has a Master's degree in Education and taught many years in the public and private sector. She is a certified Shadow Work® facilitator, a Holistic Health Counselor and coach trained at the Institute of Integrative Nutrition and Columbia University. Sally is also a member of the American Association Drugless Practitioners. She is also certified teacher and trainer of Quest/Lion's Club Social Skills and Drug Prevention Curriculum for parents and children.
Her eating disorder originally led her to her twelve step recovery journey. She is a recovering bulimic as well as a member of other twelve step communities. Her twenty years of working her own personal recovery program in addition to her other training and professional work, give her a first hand understanding of the devastation of this Co-Sex Addiction disease and the gifts of its recovery.
As a gifted and intuitive facilitator and teacher, Sally has lead and taught seminars, weekend retreats and workshops all over the country focused on the healing and empowerment of women. She has a special interest in creating communities that give voice to diversity and bring into balance strong feminine perspective and expression. As a coach, teacher and consultant, she has worked with individuals and groups using bioenergetic and emotional healing and release techniques that restore balance to the body, mind and heart. This release also returns access to the body and mind's full intuitive capabilities and natural healing abilities. Sally is committed to assisting women in uncovering and healing their addictive behaviors and the set up in our society and family systems. Once addiction is addressed, it is Sally's belief that we are freed to explore and connect with our deeper Soul purpose and unique way of sharing our gifts in the world. Her next book addresses the meditative and abundance resources available for spiritual enhancement and her unique perspective in embracing the Sacred Divine Feminine.